Ayurvedic Medicine Manufacturer
Posted by Admin on July, 29, 2021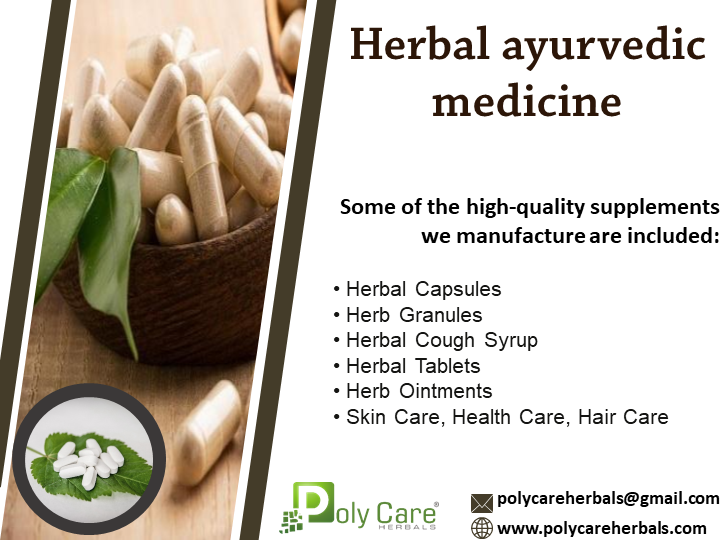 Polycare Herbals is Ayurvedic medicine manufacturer in vadodara, Gujarat, India.
Polycare Herbals is dealing in wide range of products. It is manufacturing all type of herbal products.
Manufacturing :
Ayurvedic Tablet
Ayurvedic Capsule
Ayurvedic Oil
Ayurvedic Syrup
Ayurvedic Suspension
Ayurvedic Powder
Ayurvedic Granuals
Ayurvedic malt
Ayurvedic Cream
Polycare herbals is Herbal product manufacturing company from vadodara, gujarat, india.
This entry was posted on July, 29, 2021 at 18 : 06 pm and is filed under Ayurvedic Medicine. You can follow any responses to this entry through the RSS 2.0 feed. You can leave a response from your own site.